2012-present
Associate Professor/
Quantitative Research Consultant at APU
Department of Psychology
Azusa Pacific University, CA
Teach research methods, test and measurement, statistics, and computing in APU-SAS Joint Certificate Program

Conduct research in research methodologies, and cross-culutral comparisons, including education in international contexts
Provide consulting services to APU faculty in quantitative research.


2005-2011
Director of Research & Assessment
Applied Learning Technologies Institute
Arizona State University, AZ
Develop instruction-assessment feedback loops using cognitive item response theory
Conduct research for supporting institutional strategic planning on instructional technology
Mentor doctoral students & graduate assistants.


2001-2005
Psychometrician
Assessment, Development, and Innovation/
Assessment, Research, and Evaluation
Cisco Systems Inc./Aries Technology
Conduct psychometric research using classical analysis, Item Response Theory, data visualization, and exploratory data analysis (e.g. Bilog, Winstps)
Automate data analysis process (e.g. SAS Macros, Perl)
Develop Web-based databases for item banking (e.g. FileMaker Pro)


2000-2001
Academic Research Manager
Educational Data Communication, Analysis, Research, and Evaluation (ED-CARE)
Division of Educational Psychology, Arizona State University, AZ
Conduct measurement and statistical analysis for program evaluation
Design and manage networking infrastructure
Supervise graduate assistants and mentor graduate students in research
Organize and present in research seminars


1997-2000
System Analyst
Instruction and Research Support
Information Technology, Arizona State University, AZ
Develop internet-based applications for instruction and research
Conduct research to evaluate the effectiveness of technology-based instruction
Supervise doctoral students in dissertation committees
Teach classes and workshops regarding research, evaluation, database design, and network design.

1996-1997
Management Research Analyst
Graduate College/Institutional Analysis and Data Administration
Arizona State University, AZ
Perform statistical analysis and database query for educational research
Develop homepages for the office
Provide computing support
Administer local area networks and Internet servers.

1995-1996
Supervisor
Technology Resources Lab/Student Computing Lab
Arizona State University, AZ
Manage networks including Windows NT, Novell Netware, and PowerMac Workgroup servers
Provide computing support for faculty
Supervise graduate assistants and workstudy workers


1983-1984
Manager

Youth Literary Book Company, Hong Kong

Managed the marketing and inventory control of a college-oriented book store, coordinated book exhibitions in various colleges and universities.


1982-1083
Book seller

Cosmosy Book Company, Hong Kong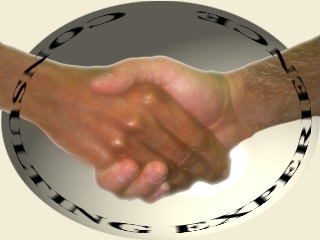 I was a research assistant during my graduate study. Additionally, I provide statistical consulting services to different types of clients.